100% human remy hair of European type can be colored, curled, straightened, tongued, washed and dyed. There's no messy glue, braiding or bonding required.
4-5cm wide strips of hair are applied to your own hair with the sandwich method (your hair is sandwiched between two strips of hair extensions). The newest double sided tape will last 3 - 8 weeks before the tape needs replacing. Ultra comfortable, easy to care for and simple to reapply. The double sided tape is water proof.
Hair strips are ready to hair extension, they contain a special tape for easy application.
You can apply these extensions with no damage to your hair. 
You'll receive a natural look in about 30-60 minutes.
Tape hair is a great choice for anyone with almost any hair type.
Specification details:
Set Length: 16" (40cm)
Set Weight: 60 grams (2.1oz)
Type of hair: 100% human remy hair, European type
Contains: 40pcs strips of hair
Texture: straight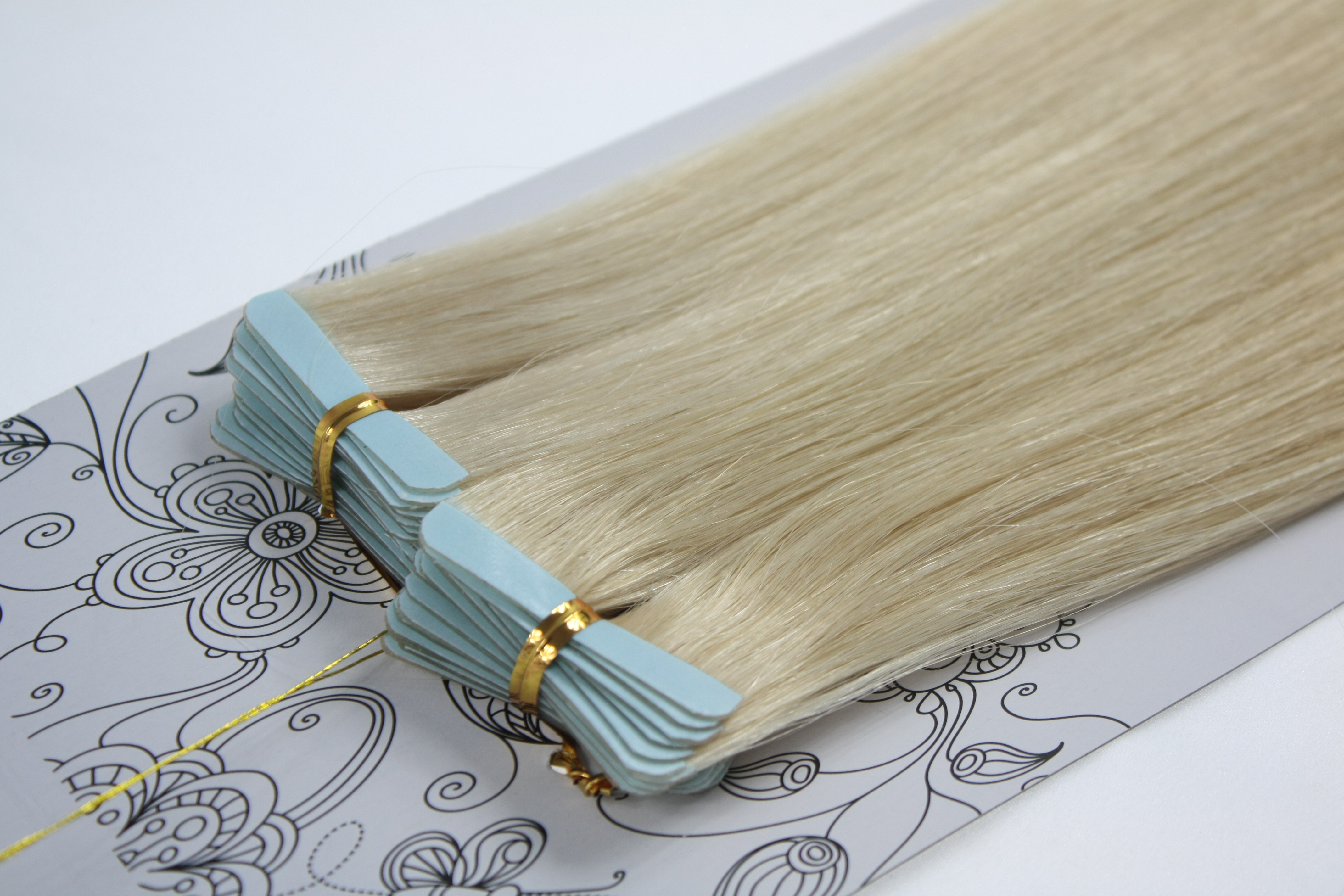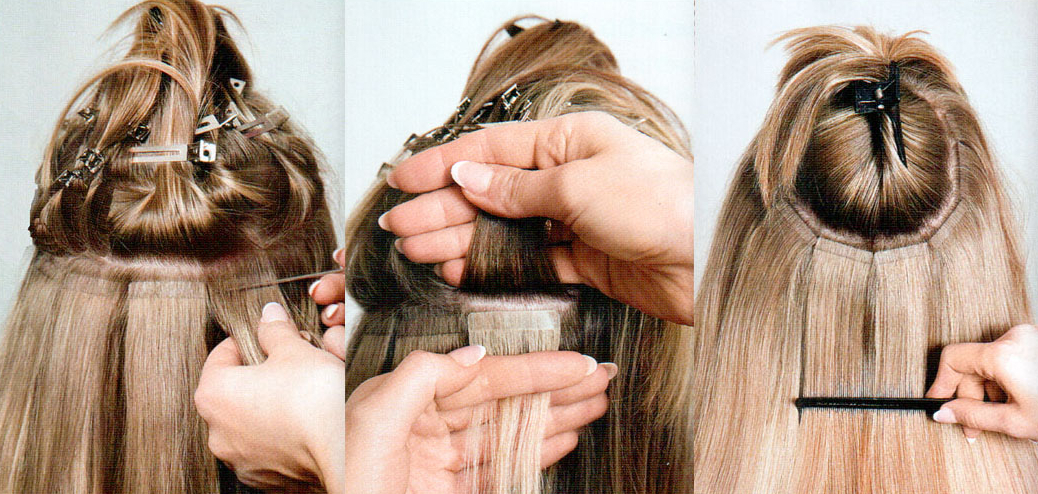 Jak vybrat odstín
V naší nabídce je spousta barevných odstínů vlasů, ze kterých máte možnost vybírat. Jestliže si s volbou nebudete 100% jisté, netrapte se, protože zvolit si ten správný odstín v podstatě není složité. Nikdo totiž nemá všechny vlasy v jednom odstínu, vždy se skládají z více podtónu, které společně vytvoří Váš barevný tón. V konečném výsledku nemusíte být zklamaná, jestliže si zvolíte nepatrně odlišný odstín, protože prodloužené vlasy se s těmi pravými promíchají a vytvoří tak přirozeně vzhlížející melír. Poskytujeme také možnost bezplatně nepoužitou sadu vyměnit za jiný barevný odstín. Pokud si nevíte s odstínem rady a chcete být jistá již před objednávkou, můžete nám na e-mail: info@vlasy-k-prodlouzeni.cz zaslat fotku, kde jsou dobře vidět Vaše vlasy (ideálně na denním světle) a obratem Vám doporučíme vhodný odstín přímo pro Vás.